Happy Birthday Card
A sweet and colorful sentiment to celebrate the happiest of birthdays. Bursts of color combine with a splash of gold foil to wish them a wonderful day.
Made with recycled paper. Blank inside with white envelope. A2 folded 4.25" x 5.5". Beautifully designed by Ramona & Ruth in Omaha, NE.
Would you like us to write the card for you? Please include your card message in the "Notes" section at checkout and we will copy it verbatim. Limit 50 words please. 
Only 9 left in stock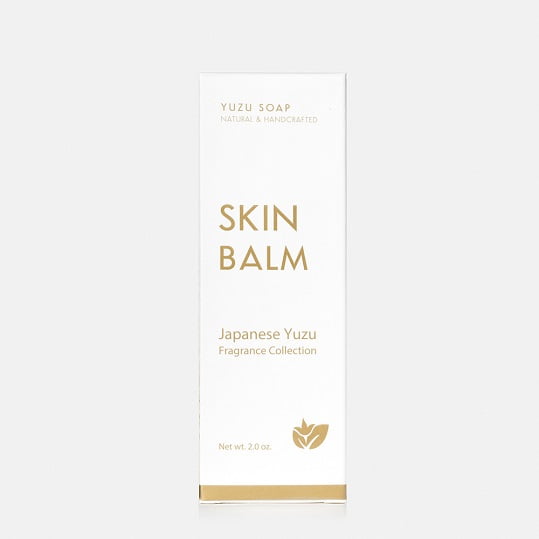 Products
Similar to a lotion bar except in roll-on form, our balm sticks are easily applicable and travel/TSA friendly. Our balm sticks are deeply moisturizing and made with rich butters and plant-based oils. Our key ingredients are known to have the following properties:
Shea Butter – healing, deeply moisturizing and skin-smoothing
Cocoa Butter – antioxidant, deeply moisturizing and soothing
Coconut Oil – moisturizing and antibacterial
Green Tea Seed Oil – moisturizing, anti-aging, and antioxidant
Yuzu – rich in nutrients and antioxidants
This large balm is ideal for using at home or at your bedside, to moisturize knees, elbows, heels and any other dry spots. It is currently available in two scent options.
Japanese Yuzu (Fragrance Collection): Aromatic with sweet accents and bold citrus freshness. Scented with phthalate-free fragrance oils.
Lavender (Natural Collection): A bold, floral aroma to make you feel fresh and relaxed. Scented with natural essential oils.
Ingredients:
Coconut oil, beeswax, cocoa butter, shea butter, green tea seed oil, essential oil or fragrance oil, yuzu, and vitamin E.
Net weight:
2.0 oz.
$

28.00
Rated 4.90 out of 5