Bar Soap Gift Set
$46.00
Rated 5.00 out of 5
Our Bar Soap Gift Set ($50 value) includes four scents of our Aloe Vera Soap Collection. These soap bars are handcrafted in small batches, using plant-based oils and aloe vera for extra moisturizing properties.
Japanese Yuzu Soap Bar: Aromatic with sweet accents and bold citrus freshness.
Cucumber Melon Soap Bar: This crisp, juicy and delicate aroma will leave you feeling clean and light.
Juniper Berry & Lime Soap Bar: A woody, earthy scent balanced with tangy lime.
Pink Grapefruit Soap Bar: Feel uplifted with a burst of freshness and citrus.
Handwritten Gift Note (Optional): Please include your gift message in the "Notes" section at checkout (limit 50 words).
This set comes packaged in a white gift box and secured with a satin ribbon. Please note that the satin ribbon color may be subject to change based on availability.
SKU:

BAR-SOAP-GIFT-SET
Category: Products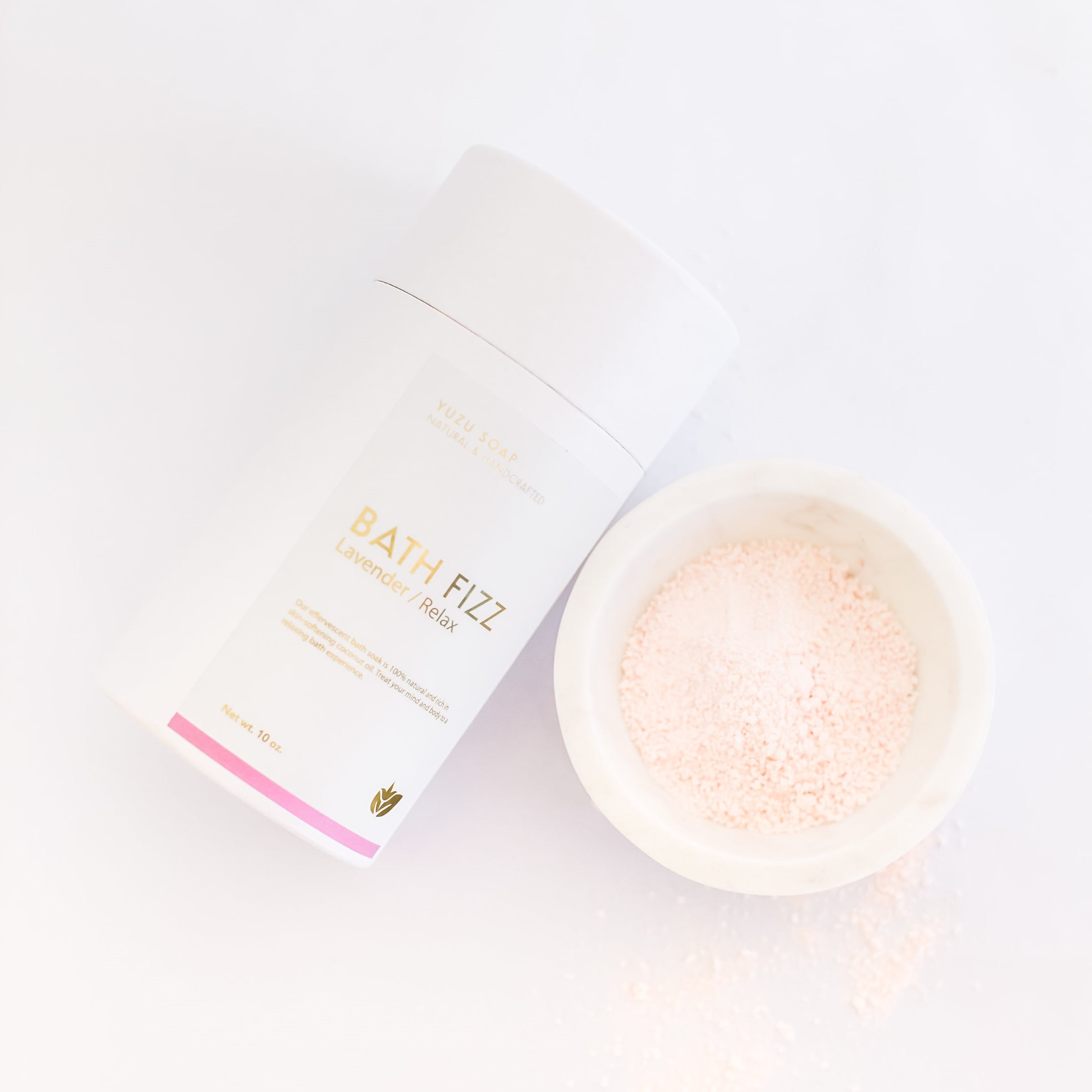 Products
Essentially bath bombs in powder form, our bath fizz is highly concentrated with essential oils and can be used for 8-12 baths. A little goes a long way! Our Bath Fizz is rich in moisturizing coconut oil and aromatic essential oils. Customize your usage amounts for a luxurious bath experience. Can be used standalone or as a refill to our
Dual Bath Fizz Set
. Relax and unwind with a couple scoops of the Lavender fizz, or add the Orange fizz for a refreshing pick-me-up. Blend the two scents with our Combo Bath Fizz Tube to create your own customized bath experience. The fizz powder is
100% natural and scented with essential oils.
Our ingredient list is short and simple, with no fillers added. Treat your mind and body to a relaxing bath experience and rest assured that you are bathing in all clean ingredients. The bath fizz powder is packaged in a resealable plastic bag inside the tube. The Combo Bath Fizz Tube includes two separate bags of Lavender fizz and Orange fizz (5 oz each).
Net weight:
10 oz
Ingredients:
 Baking soda, citric acid, coconut oil, essential oils, and natural clay.
$

36.00
Rated 5.00 out of 5