Grab Bag (8 Items for $32) – Bath Cubes Only
$32.00
Rated 5.00 out of 5
Our products are all handcrafted and sometimes we make products that don't meet our high quality standards. For instance, bath bomb cubes can have chipped corners or cracks. Soap bars can be incorrect sizes, and we always have extra soap ends. These products are all perfectly good to use, but just don't meet our aesthetic and/or size standards. This grab bag will include a variety of bath cubes only at a significant discount. Limited quantities available. 
Each grab bag will include at 8 individual, unpackaged bath cubes. Sold as is and no returns. Ingredients can include those of any of our individual product listings.
In stock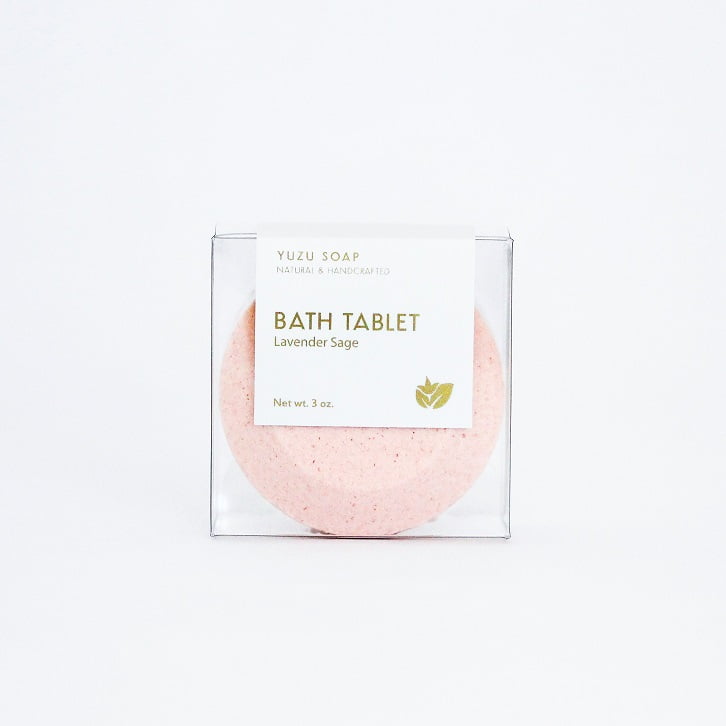 Uncategorized
Our bath bombs are 100% natural and handcrafted in small batches. Each bath cube is rich in moisturizing coconut oil, aromatic essential oils and natural clay. Our ingredient list is short and simple, with no fillers added. Treat your mind and body to a relaxing bath experience and rest assured that you are bathing in all clean ingredients. Scented with a relaxing blend of Lavender and Clary Sage essential oils.
Directions:
Fill your bathtub with warm water and drop in one bath bomb. Once the bath bomb has dissolved, relax and enjoy your bath.
Ingredients:
Baking soda, citric acid, coconut oil, essential oils, natural clay, and witch hazel.
Net weight:
3oz Note: This single bath bomb tablet has an identical formulation to our popular
Bath Bomb Cubes
, but is just a different shape.
$

8.00
Rated 5.00 out of 5