Self Draining Soap Dish
View cart
"Grab Bag (8 Items for $32)" has been added to your cart.
$16.00
Rated 5.00 out of 5
This silicone self draining soap dish features a unique and classy design. It helps extend the longevity of your soap bar. This soap dish features a non-stick spike surface for the soap to rest upon. It also has a slanted base that enables water to automatically drain out.
Because our handmade soap bars are free of synthetic preservatives and hardening agents, they are best stored in a dry place away from direct sunlight and water.
Automatically drains water and keeps your soap bar dry when not in use
Extends the longevity of your soap bar
Unique and modern design
Non-stick surface
Lightweight
Easy to clean (just use a brush to remove any soap residue)
Dimensions: 3.4″ x 4.3″ x 1.2″
Weight: 3.2 ounces
In stock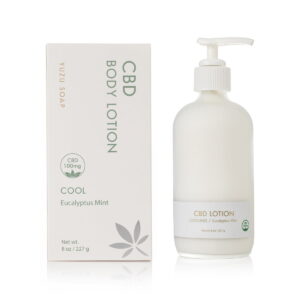 Uncategorized
Moisturize, soothe and heal with our luxurious body lotion. Infused with 100% hemp-derived CBD. Formulated with plant-based oils and butters that are rich in vitamins and antioxidants. Our CBD extract contains 0% THC, is third party lab tested and is derived from organic hemp.
COOL / Eucalyptus Mint: Scented with a blend of eucalyptus and peppermint essential oils. This scent option can have a slight cooling and tingling sensation.
HEAL / Lavender Sage: Scented with a blend of lavender and clary sage essential oils. These essential oils are known to help calm, heal and relax the mind and body.
NOURISH / Japanese Yuzu: Scented with our signature Japanese Yuzu fragrance oil. Aromatic with sweet accents and bold citrus freshness.
Directions:
Apply to skin and gently massage. For external use only. Each 8oz Body Lotion contains
100mg of CBD
. Packaged in a frosted glass bottle. Includes both a white cap and lotion pump.
Ingredients:
Aqua, Cocos Nucifera (Coconut) Oil, Helianthus Annus (Sunflower) Seed Oil, Olea Europaea (Olive) Fruit Oil, Emulsifying Wax NF, Glyceryl Monostearate, Butyrospermum Parkii (Shea) Butter, Lavandula Angustifolia (Lavender) Oil, Salvia Sclarea (Clary Sage) Oil, Cannabidiol (CBD) Isolate, Stearic Acid, Cetyl Alcohol, Carbomer, Phenoxyethanol, Caprylyl Glycol, and Sorbic Acid
Net weight:
8oz.
This product has not been evaluated by the FDA. Non-psychoactive, contains 0% THC. This product is not intended to diagnose, treat or prevent any disease.
$

32.00